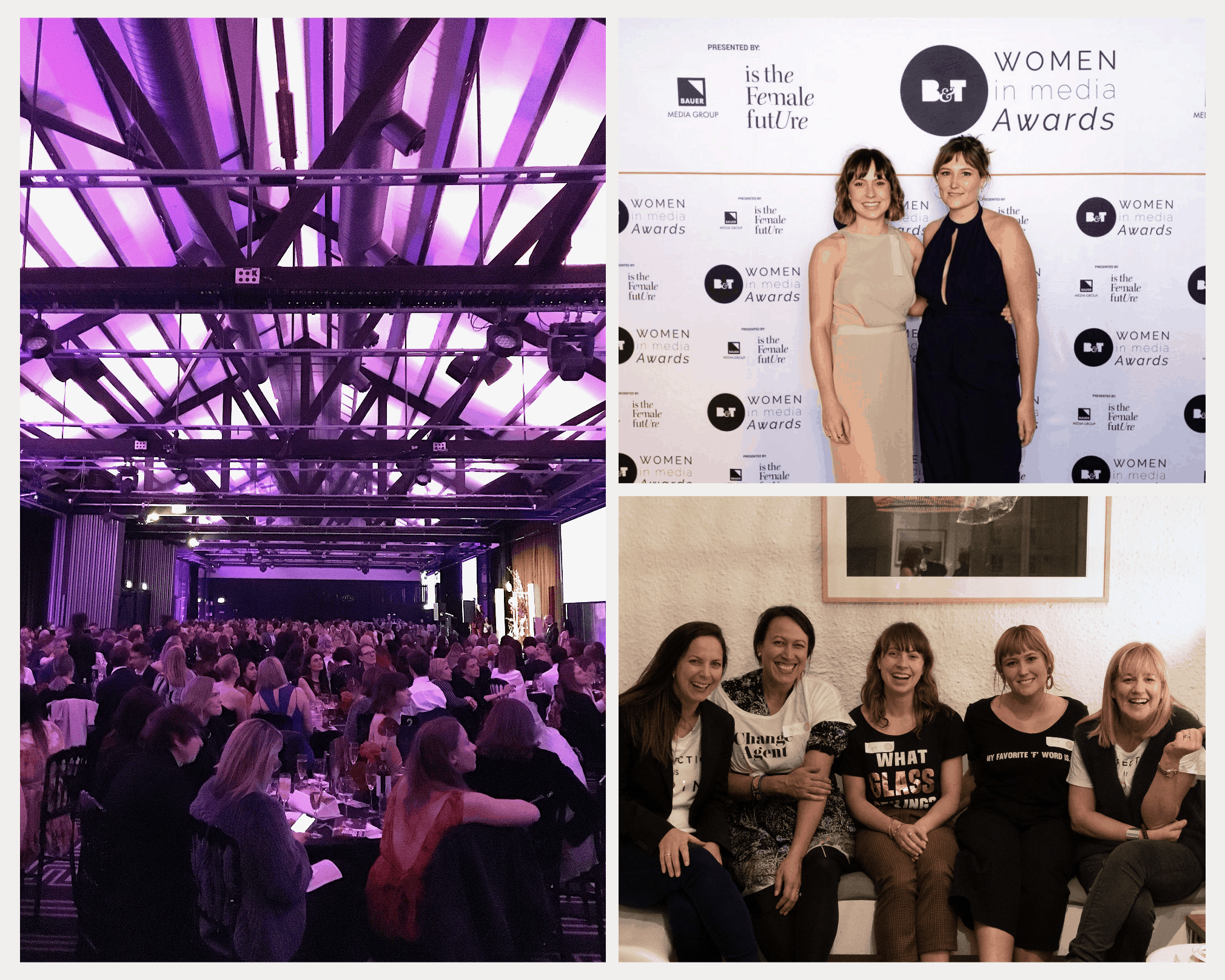 24 Sep

Keryn Nossal Finalist in B&T Women in Media Awards

Elsie Shaw and Kate Lemke, from the Fancy team recently flew to Sydney to celebrate our Creative Director Keryn Nossal being a finalist in the mentor category for the B&T Women in Media Awards. As Keryn couldn't make it, we jumped at the chance to go along to the celebration amongst so many inspirational women.

We nominated our boss for the award to acknowledge her insane commitment to female empowerment and support for the next generation of producers, directors and editors, including our own professional development at Fancy Films. Keryn's From A to Me web series plays a huge part in this, creating a unique platform to encourage, inform and educate future female leaders.

Highlights from the night included winners sharing stories around creating meaningful change for gender based issues. The captivating Nina Funnell, winner of the Journalist/Producer category, was an absolute standout sharing her highly emotional story starting the #LetHerSpeak campaign aimed at overturning horrific gag clauses in Tasmania and Northern Territory law. This really gave the night a deeper sense of purpose.

The fabulous Jane Evans, founder of the Uninvisibility Project, finished the night with a bang accepting a lifetime achievement award, telling everyone she was not humbled, but proud. Such a boss.

The whole experience was incredibly inspiring, and we were so proud to be part of the momentous occasion applauding the fantastic women that make up the Australian media industry.