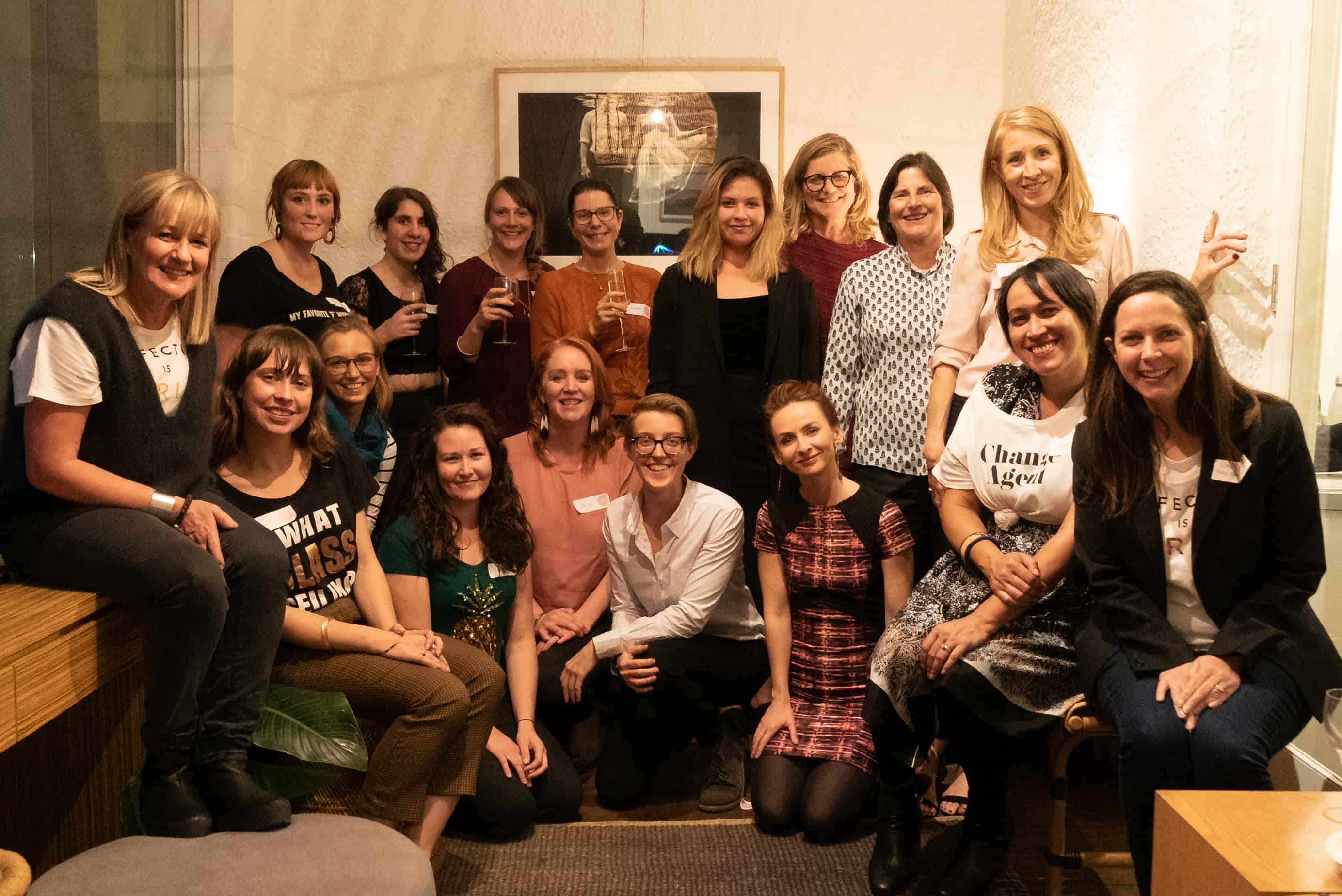 03 May

FancyFemmes

This week Fancy Films hosted Screen Vixens Victoria for their monthly gathering with special guest film producer Sue Maslin AO.

Screen Vixens is an advocacy group of female producers in the Australian screen industry who value fostering collaboration, peer-to-peer mentoring and creating strong working relationships. Our director Keryn Nossal was in conversation with Sue Maslin for this very dedicated group of professional women.

The theme of the evening was authentic storytelling, chasing a good story and finding your audience.

Keryn Nossal talked about her inspiration for the From A To Me original web series, which came from Gillian Armstrong who she saw speak at Cannes Lions Festival of Creativity.

Sue Maslin talked about the central themes raised in her episode such as the importance of generosity and the need to stay curious, along with the challenges we are facing in finding our audience and global tribe in the current streaming environment.

Sue also talked about the long road of making the iconic Australian film, The Dressmaker, four years in the making. She discussed maintaining drive, passion, resilience and commitment to sharing our experiences.

It was a fantastic feel good event that left the women inspired, no doubt strengthening the industry network that Screen Vixens has created.

Some topics that resonated with most of us in the room were the propensity for women to put themselves last and the need to feed your relationships by taking a break from work to reset.

Editor Kate Lemke spoke at the event on her experiences not only filming and editing the episodes of From A to Me, but also carrying out much of the production management.  Kate discussed the power of imparting knowledge and mentorship, a process that she relished and ultimately thrived in.

From A to Me came off the back of the #metoo and #timesup movement when Keryn looked at what she could do to contribute local content to a global conversation. She decided to assemble some of Australia's diverse and inspiring women leaders to tell their stories – the screen vixens event adds another chapter to the conversation.