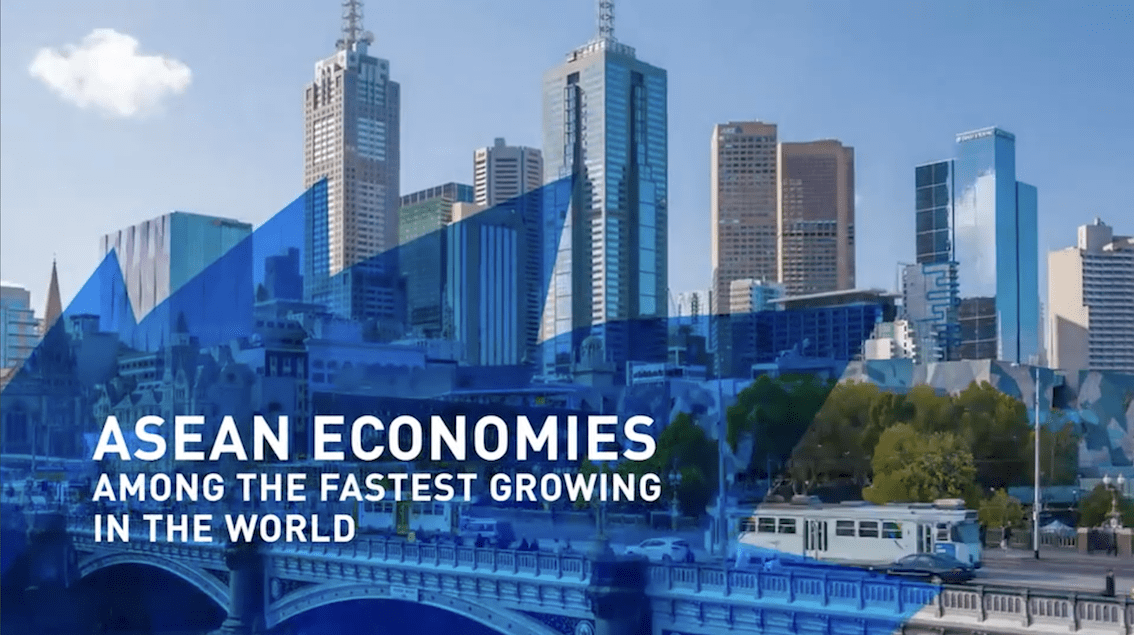 21 Mar

Our Fancy Film opens ASEAN Summit
Prime Minister Malcolm Turnbull and Prime Minister of Singapore, Lee Hsien Loong opened the first ASEAN- Australia Special Summit on 16 March 2018 with a video produced by Fancy Films to kick off the keynote address.
The joint keynote, presented by Christine Holgate, CEO of Australia Post and Group CEO of Singtel, Chua Sock Koong, inspires Australian businesses to boldly capture the opportunities of the growth markets across the ASEAN region. We were privileged to provide the backdrop to present their outlook for doing business between ASEAN and Australia in a short film called 'ASEAN Now'.
The project included creative concept development, interviews with both CEOs and sourced footage from Singtel in Singapore as well as from across South East Asia, edited to generate excitement for the vast potential of the growing economies right on our doorstep. The focus on these two influential women CEOs recognises the role of women's economic empowerment in underpinning the future prosperity and stability of the ASEAN region.
Attending the 3 day Summit are Ambassadors, High Commissioners and Embassy Staff from ASEAN nations along with Australian Government Officials and business people keen to shape and strengthen trade and investment links.
Built on a respect for international law, strengthening security and harnessing prosperity for all, The Special Summit marks the first major step forward in establishing a contemporary partnership in a rapidly changing world to enable Australian small businesses to take up economic opportunities offered in the ASEAN region.